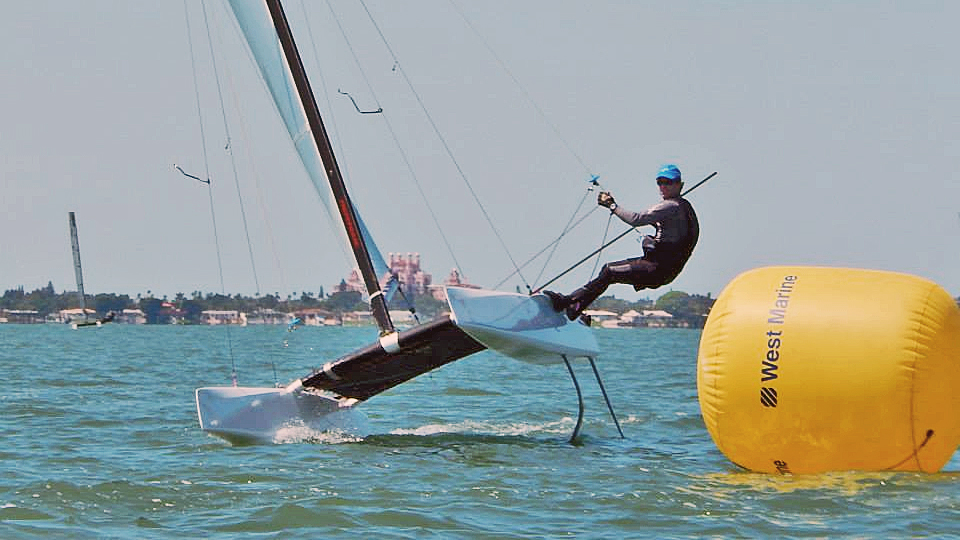 The Admiral's Cup once again proved why it is a top draw year after year. While the wind at the venue was very tricky this year, the event overall was superb. Sailing right off the beach was a real highlight as was the great help by volunteers in launching and security. The party Saturday night for the A-Class at the Tampa Bay Auto Museum on Saturday night was incredible too.
Thank you to Ben and Nan Hall and all the volunteers for their great work in organizing the event and thank you to the Cerf family for hosting us at their museum. Also thank you to Mike Quaglio who came out with his foil assisted catamaran RIB that helped with pictures and video. The boat is a perfect fit for the A.
Check out the A-cat.org article HERE.
Final Results: https://sites.google.com/site/gycflorida/announcements/2015-admirals-cup-results
More Photos:
https://www.facebook.com/USAClass
https://www.dropbox.com/sh/3l4z4j1tnj8rbc7/AAC7_3wWSpZH3S-eHX04E5Q-a?dl=0